Reform at
Myspace
Digg Us
Buy Our Albums
Check out Reform at
Facebook
Today I have been notified by Magnus Ramel that he cannot change his work shift. A pity since he is such a great musician. He will be replaced by Roland Hjalmarsson from Helena & South Farm, another band that will play the same night. I have jammed with Roland and he is a great musician too. He plays bass and keyboard magnificently!
It will be great!!!
All four Reform albums are now available from iTunes:
Buy Reformed from iTunes

Buy Reduced & Maximized from iTunes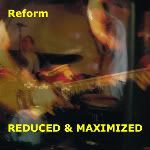 Buy Concierto en Altxerri from iTunes

Buy Easy from iTunes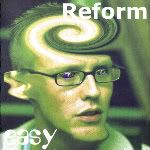 Here are also mixes of two songs that will be played by Carl-Eiwar Sect at the Backstage Festival.
Enjoy life!
Jesper